Abstract
In partnership with Hanns-Seidel-Stiftung and the faculty of judicial, economic and social sciences in Oujda, Takamul Center for Studies & Research  organized an international seminar about social economy and the challenges facing equal development. The event was held on December 7 and 8, 2018. The siminar discussed the concept of social economy, its principles and pillars. Also, The topic of the event drew the attention of all contributes from the Al Maghreb countries to talk about the significance of this kind of economy at the international level especially with the implications of the golal economic crisis, which uncovered the limitations of the prevalent developmental framworks. It also support research initiatives to find new, more effective and equal  alternatives to garantee human dignity according to the global human rights.
Les intervenants ont débattu l'impact de l'entrepreneuriat coopératif  sur la dynamique territoriale, et le lien entre l'entrepreneuriat coopératif et la compétitivité territoriale. Aussi ils ont analysé la contribution des stratégies de coopération à la dynamique de développement économique et social pour les entreprises de l'ESS.
La pratique de la coopération est une option stratégique de plus en plus appréciée par les établissements de l'économie sociale et solidaire en vue de rendre plus efficace l'action sociale. C'est dans ce sens que nous assistons, aujourd'hui, au développement de multiples formes de coopération à travers la création des groupements, des unions, des réseaux et des fédérations.
L'implication d'un système d'acteurs qui se complète et qui dispose une volonté de bâtir un projet de développement inclusif d'un territoire donné, est une condition fondamentale. L'intérêt de ce colloque est centré sur le rôle de l'acteur social et sa contribution effective au processus de développement territorial. Ceci nous semble intéressant et pertinent notamment avec la considération de l'économie sociale et solidaire (ESS) comme acteur incontournable d'intervention et de changement social dans un processus de développement par le bas. Afin de favoriser la cohésion sociale, l'insertion des personnes en situation d'exclusion  et de  pauvreté et le maintien d'un tissu socio-économique dans les territoires aussi bien urbains que ruraux.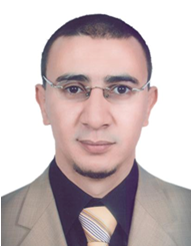 Tahar BAGANI
Is a researcher in social and human sciences, syndical and civilian actor. He holds a doctorate in geography with a university thesis on the topic: "The Geography of Poverty". He has published studies in peer-reviewed scientific journals, and participates in national and international seminars.