Introduction :
La crise actuelle semble être  brutale  et  inattendue  elle  a  semé  panique  psychologique, sociale, politique, économique  et  financière. Mais  quoi qu'il en soit  elle  n'est  pas  la première.  Ainsi, dans un article de 2012, Patrick Zylberman  a  cité  les différentes  épidémies qui  ont  frappé  l'humanitéet  dans  le cycle  de  vie  ainsi  que  la facture  économique  et  humaine  n'étaient  pas  comparableà celles  de  Covid19.
 L'auteur  nous  rappelle que la grippe espagnole de 1918, aux impacts difficilement séparables de ceux de la Grande Guerre, aurait eu des répercussions économiques jusqu'en 1921 uniquement. La grippe « asiatique » de 1957-1958, pourtant responsable de 2 millions de morts environ, aurait entraîné une chute de seulement 3,5 points du produit intérieur brut (PIB) américain. En 2003, toujours selon l'historien, le coût global de l'épidémie de SRAS aurait atteint 100 milliards de dollars US, mais la reprise aurait été très rapide une fois la crise passée[1].
Le monde  poste  Corona va  certainement  connaitre  quoi queà  des  degrés  divers des  transformationset  desmutationsprofondes  qui  vont  toucher les  économies, les  systèmes  politiques  et  sociaux,  la géopolitique,  les relations  économiques  internationales,  les institutions, l'Etat  et  le marché. Les modes  de régulation  des  crises  vont également  changer.
Les impacts  et  les scénarii  varientd'un  pays  à  un  autre  en fonctionde l'intensité  du  séisme  pandémique son  caractère  cyclique (possibilité  de retour) et  desspécificités  de  chaque  Etat  nation  en terme  de gouvernance,  d'institutionsetde  ses potentiels  scientifiques  et  techniques  nationales.
Notre papier va  se  limiter  aux  conséquencesde  Covid19  sur  l'économie  marocaine, et  quelles  sont  les  mesures  prises  pour  endiguer  les  impacts  de  la  pandémie  et  comment  est  ce  que  la crise  de  Covid19  pourrait –elle  impacterl'architecture  générale du  nouveau modèle  de  développement. 
---
[1]Alain Caillé, Dé-penser l'économique. Contre le fatalisme. La Découverte/M.A.U.S.S., Paris, 2005, p 307.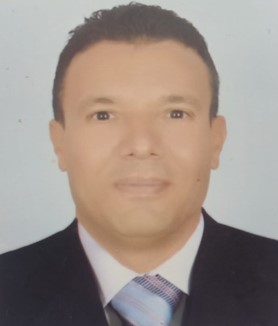 Brahim Dinar
Professor of economics at the Hassan 1st University in State, specializing in international economic relations, monetary and financial issues and development issues. Director of the Research Laboratory in Economics, Management and Business Management (LAREGMA) and directs the Masters in Logistics and International Trade at the same university.