Introduction:
On a assisté ces dernières années à une profusion certaine d'écrits traitant de la question du rapport entre Etat et Religion dans l'expérience historique arabo-musulmane. Loin de débattre de ces approches différentes, la présente étude tentera de réfléchir sur la question du rapport Etat-religion sous l'angle d'un genre d'écrit politique arabo-musulman, appelé communément la littérature politique sultaniene (Al Adab Assultani).
Cette littérature, genre arabe des miroirs de princes consiste en des conseils éthico-politiques destinés aux détenteurs du pouvoir en vu d'asseoir la stabilité de l'ordre politique sultanien, voire d'en consolider les mécanismes. Ce genre d'écrit se donne généralement pour « objet » le pouvoir sultanien, et se veut pragmatique et pratique. Il se ressource dans trois cadres référentiels essentiels : la politique persane, l'héritage hellénistique et l'expérience islamique. Il se donne pour finalité le maintien du pouvoir sultanien.
Avant de détailler quelques éléments de réponse concernant cette problématique, une question se pose quant à la possibilité de traiter les écrits politiques sultaniens aussi nombreux dans un ensemble homogène.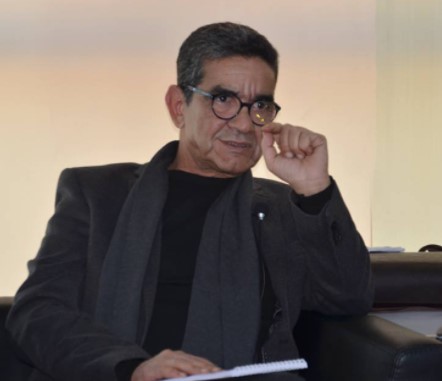 Azzeddine Allam
Is a Professor of Political Science at the Faculty of Law in Mohammedia, Hassan II University in Casablanca. Member of the editorial board of "Research" magazine in the social sciences (Rabat), the periodical "Dafir Ea-Siyasiyya" and "Mokadimat" (Maghreb Journal of Books, Casablanca). He is also a founding member of the Moroccan Association of Political Sciences, and Center for Studies and Research in Social Sciences, and the Political Analysis Club in Rabat. He has several Arabic-language publications and translations.